Rival any work truck or cargo van with up to 1,415 lbs of payload, 1,250 lbs of towing, and zero emissions.
Seats 1-2  |  Starting at $18,741 USD MSRP
Work Smarter with the GEM eL XD Electric Utility Vehicle.
With its sturdy build, generous ground clearance and 1,415-lb payload capacity, the GEM eL XD electric truck is a workhorse. Customize your utility truck bed and rear carrier to fit the unique demands of your business.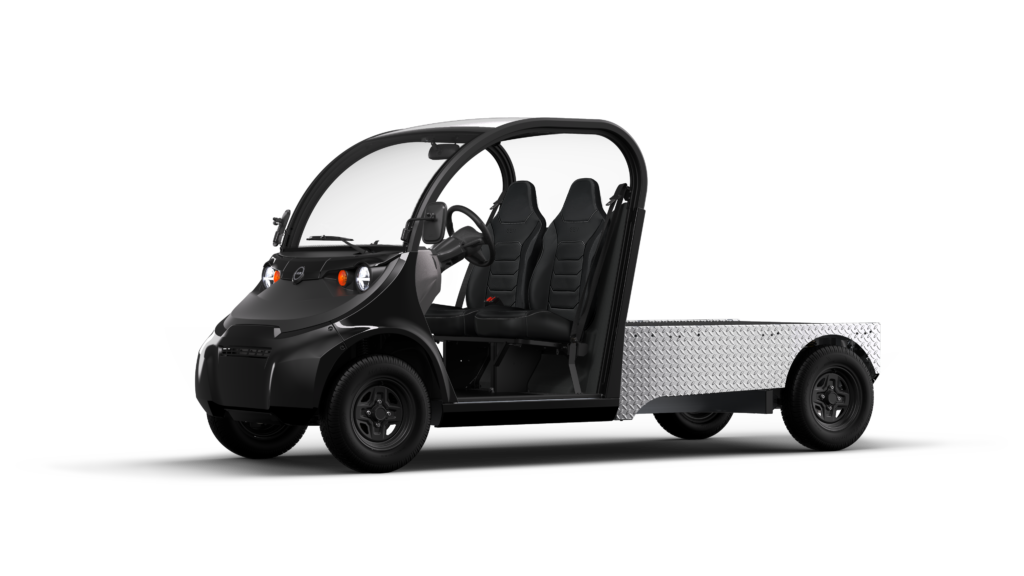 Range up to between charges*
*GEM model, battery, payload and terrain will impact range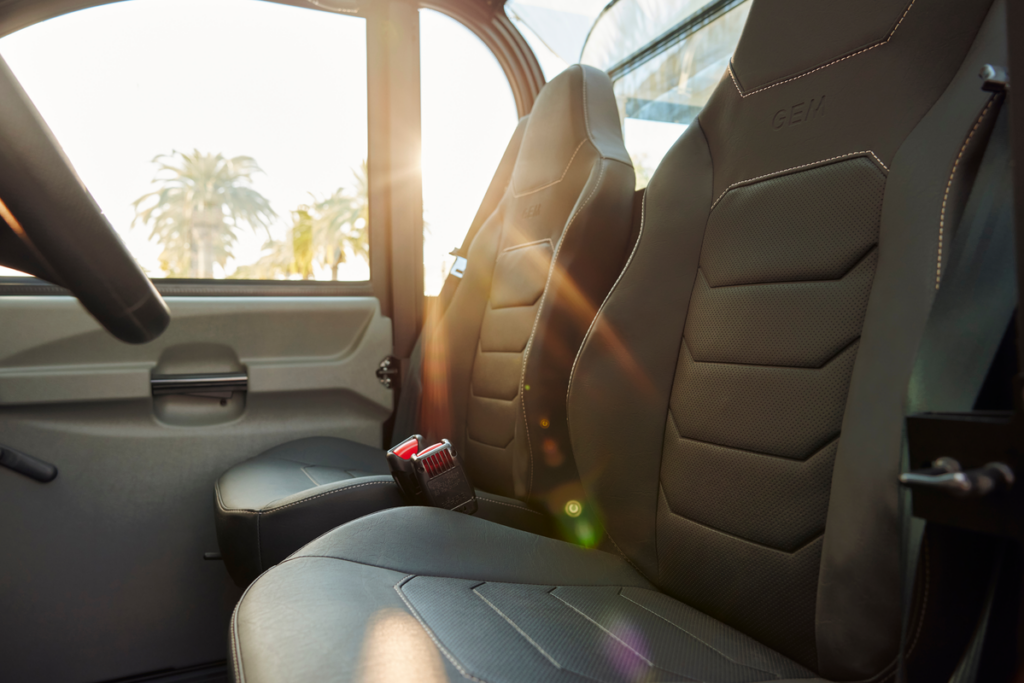 Adjustable front bucket seats give passengers a personalized feeling of comfort.
Experience a smooth ride on all kinds of terrain with almost 6″ of suspension travel.
Seat a 6'8″ passenger comfortably in the spacious cab with 43″ of available legroom.
Durable, non-slip flooring.
Make effortless turns with optional Electronic Power Steering.
Drive confidently with adjustable tilt steering that's easily adjusted to your preferences.
Adventure year-round by adding doors. GEM's door seal design and weather resistant seats are engineered for a weather-tight cab.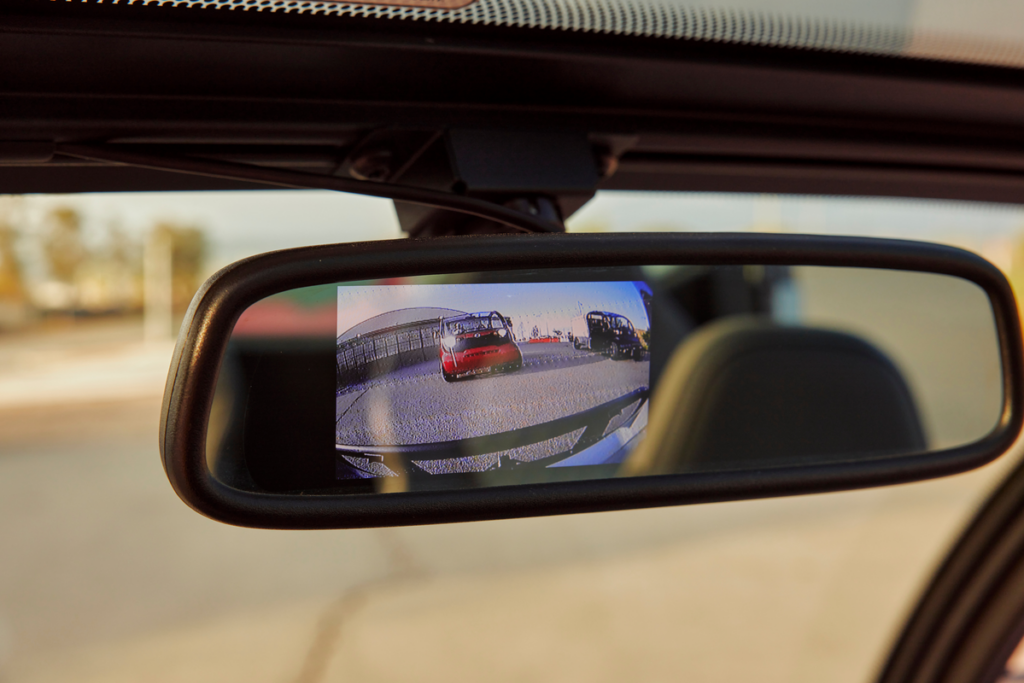 GEM electric utility vehicles are street-legal on roads up to 35 mph in most states.
Ensure street-legal security on the road with three-point seat belts.
Travel roads confidently with street tires and an automotive glass windshield that offers protection from the elements.
Alert other drivers of your next move with LED brake lights and turn signals.
Regenerative braking, back-up warning signals and an integrated back-up camera all come standard.
GEM vehicles feature an Occupant Protection System (OPS) that is roof crush certified to SAE J2358 Standards.
GEM vehicles have safety features that are approved by the US Department of Transportation.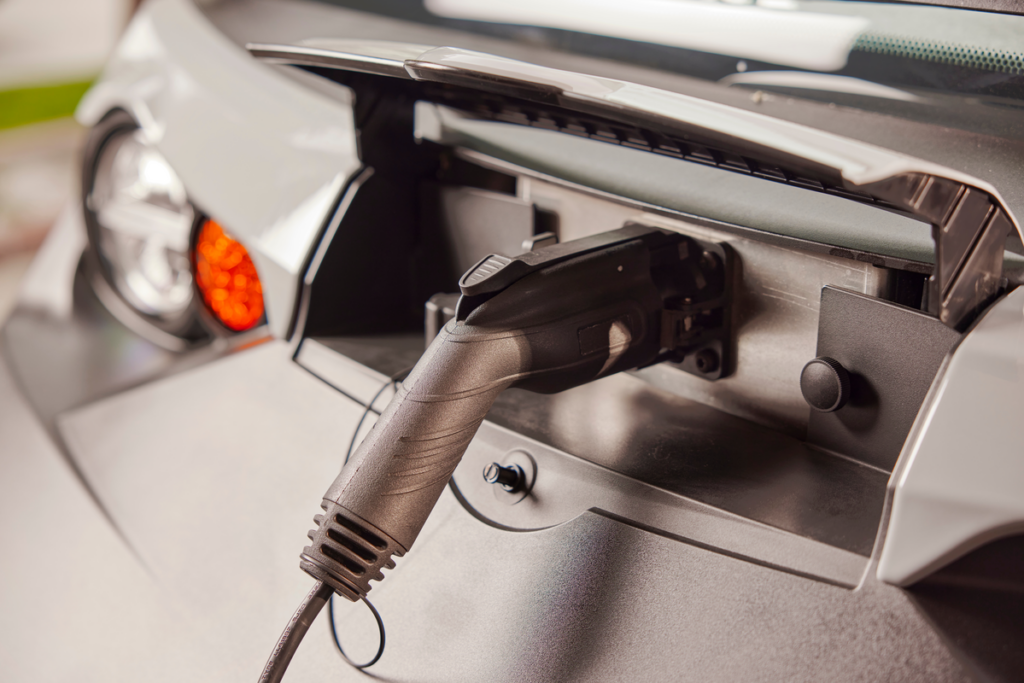 100% electric powered.
A sustainable solution that doesn't sacrifice quality, GEM vehicles can seat up to six people.
Choose from an array of battery options that vary by range, cost, and level of maintenance.
1 kW onboard charger that plugs into any 110V outlet.
GEM eL XD Specs & Dimensions
70 in (178 cm) long
48 in (122 cm) wide
MacPherson Strut
5.6 in (14 cm) travel
Independent Trailing Arm
6 in (15 cm) travel
Standard 13 in DOT street-rated 155/80 R13
Maintenance-free distance AGM or Li-ion
Onboard 1kW charger standard included
Make the GEM eL XD Utility Truck Yours
With hundreds of configurations available, you can build a GEM specifically suited to your commercial fleet needs.
White or Black Body Color
Full Doors
Rear Window
Rear Carrier Options
Rear Cargo Net
Bumper Options
Windshield Washer
In-windshield Defrost
LED Headlights
Beacon Light
Light Bar
Heater
Premium Upholstered Seats
Floor Mats
Cupholder
Underseat Storage
Stereo Options
Low-glow Interior Lighting
GEM eL XD Battery Options
Three battery packages allow you to choose exactly which batteries fit your driving needs the best. Whether you only run short errands or shuttle people all day, GEM has a battery option for everyone.
GEM eL XD Electric Utility Vehicle Packages
Optimize your daily deliveries with a spacious, lined cargo carrier and full-length side door for easy access.
Maintenance & Repair Package
Built-in tool boxes and plenty of cargo space to keep equipment organized and secure.
Durable box sides with an overhead ladder rack for hauling heavy cargo and extra equipment.
Transport oversized tools and keep your hardware protected from the elements.
Looking for a Specific Fleet Solution?
Customize Your Work Utility Vehicle