Driving The World of Mobility
Manufactured in Anaheim, California, GEM vehicles have been changing the way we think about EVs for 25 years. Far before "going electric" was a trend, GEM was introduced as a new vehicle that would drive the world of mobility into the future. The vehicle has evolved through several generations of engineering excellence, corporate acquisitions and consumer demands to result in a refined and trusted EV for many applications. Today, GEM is part of the Waev Inc. portfolio of electric vehicle brands. Although our current GEM looks a little different than the original, the DNA remains the same: a forward-thinking vehicle with safety, sustainability and exceptional design at its core.
We live in a car-dependent nation, yet nearly 50% of all car journeys are under three miles. That percentage is even higher in cities. Consumers need mobility solutions that fit their needs. We envision a future where GEMs are used for localized mobility, full-size cars are used for highways and high speeds, and golf carts are used for golf courses.
GEMs Help Solve Three Major Challenges in Transportation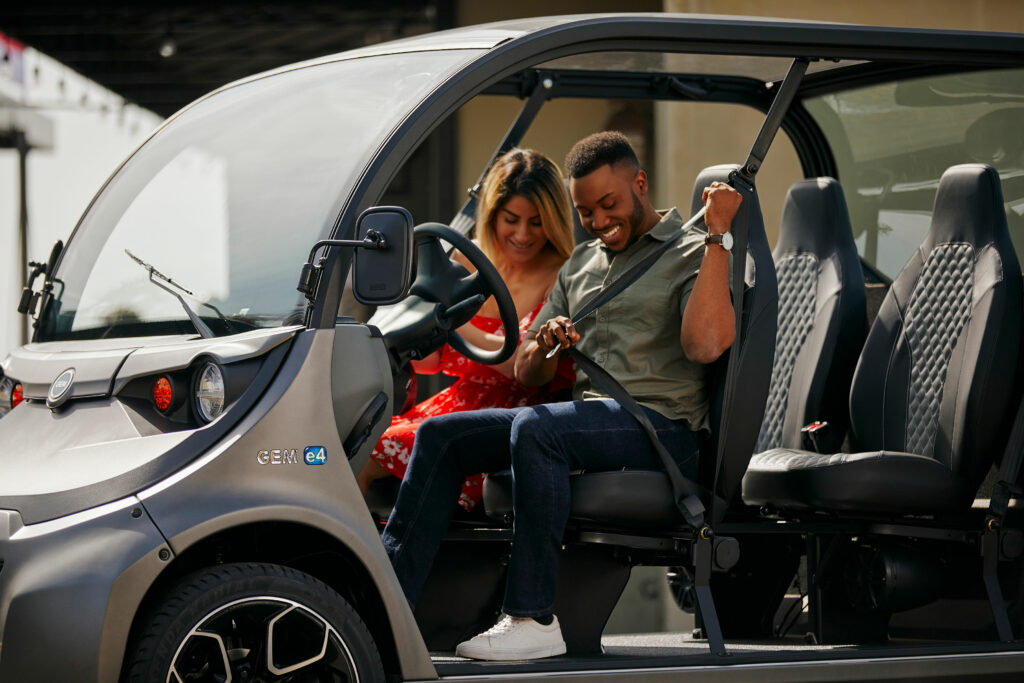 Traffic accidents are on the rise, due in part to congestion, speeding and mobile phone distraction. The relationship of speed to stopping power and reaction time all play into the safety equation. When you do the math, slower is safer. GEMs create a safe environment for pedestrians and vehicles to co-exist.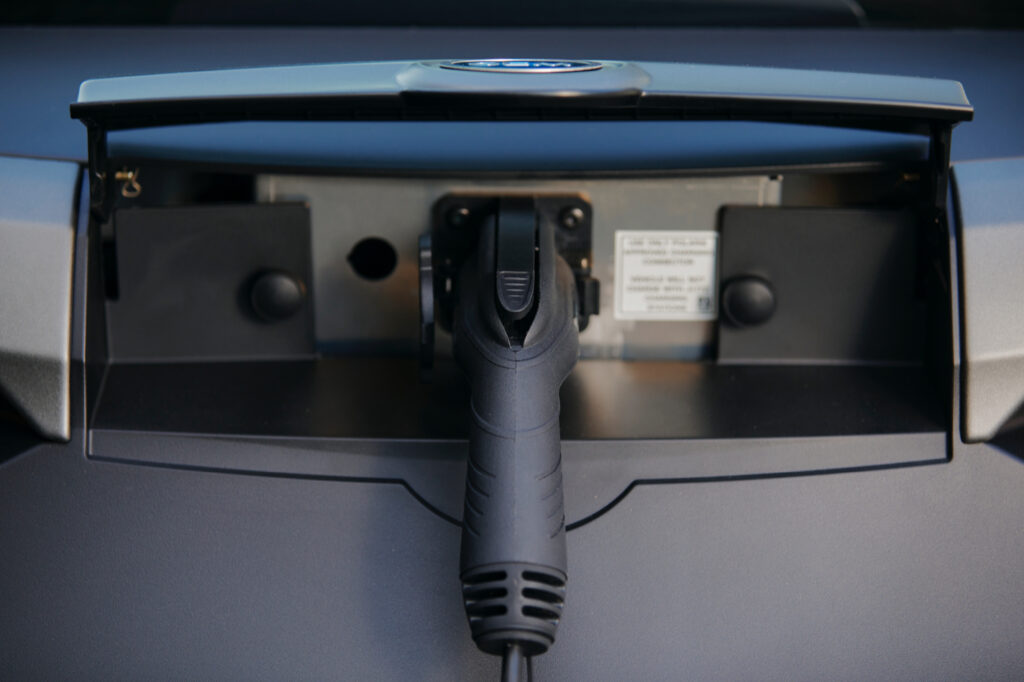 Individuals, cities and organizations are taking pollution and sustainability seriously. Implementing carbon-neutrality goals, reframing stances on carbon footprints and launching legislation to counteract greenhouse gas emissions are all actions being taken in real time to combat pollution.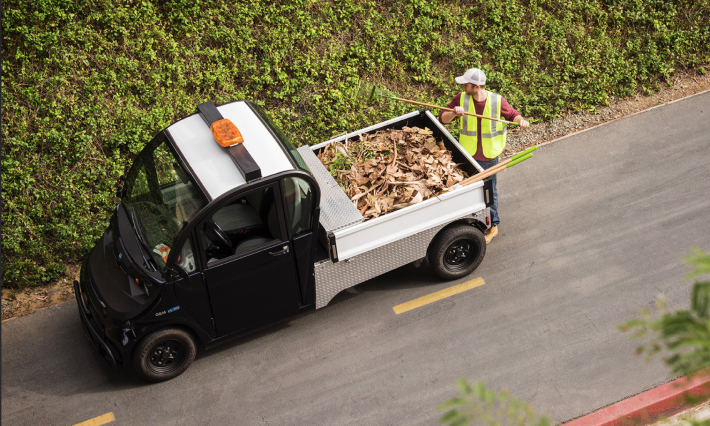 Families and organizations are looking for innovative ways to do more with less. Unlike full-size EV alternatives, GEMs are affordable and don't require infrastructure changes. Cost prohibition is not a barrier to the positive impact GEMs can have when adopted at scale.
With more than 250 employees, people are at the center of everything we do at GEM and Waev Inc. Meet some of the experts that are pushing our company forward.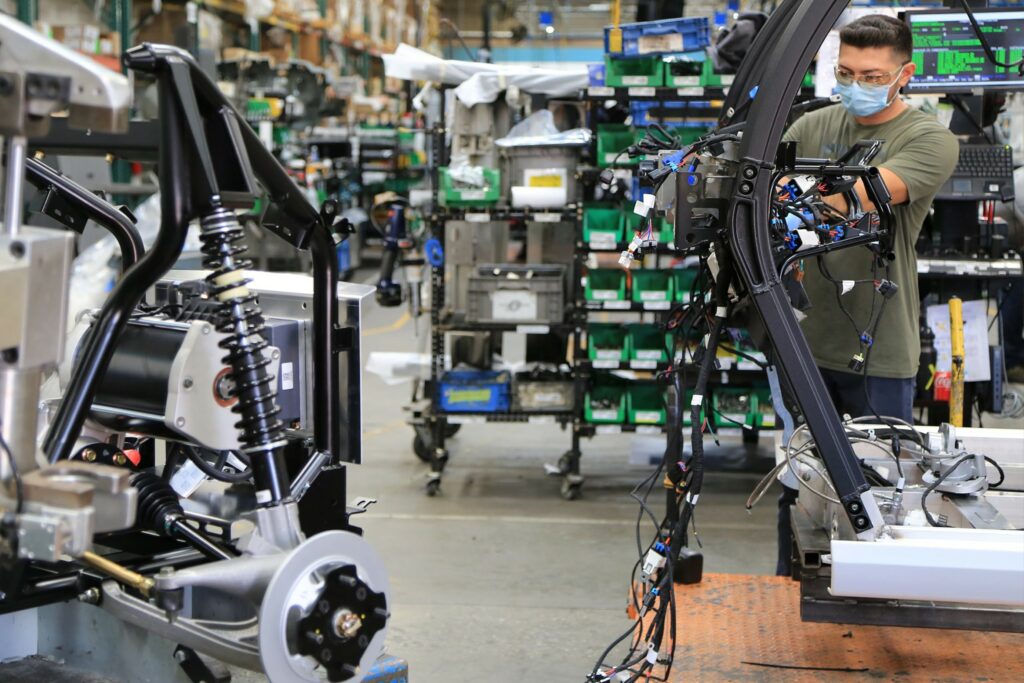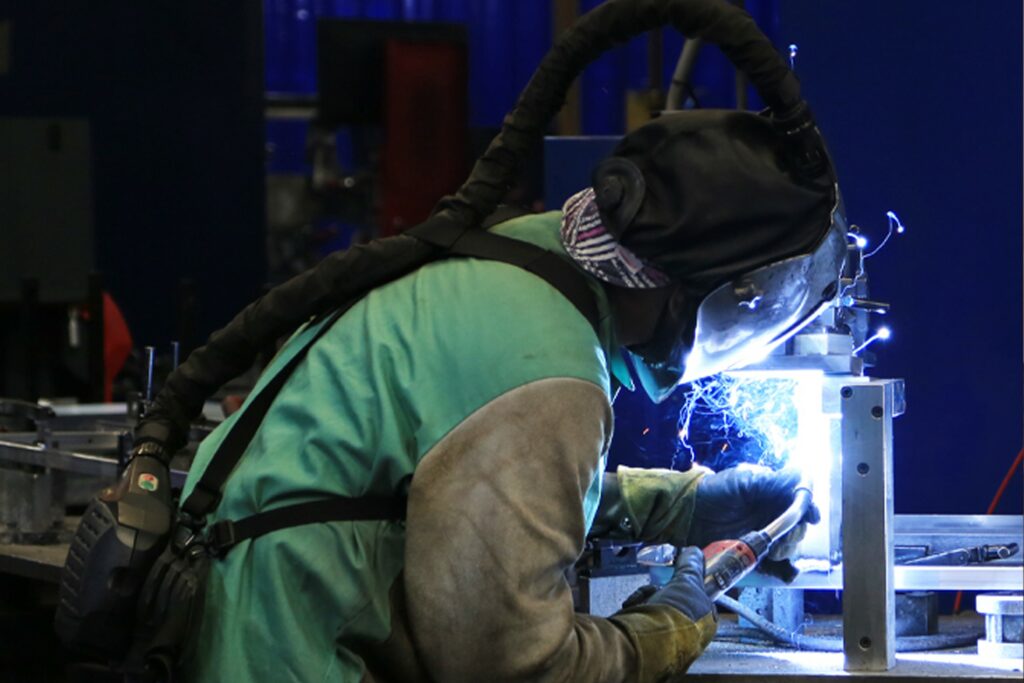 Want to have a hand in making the world an easier, more efficient, and more enjoyable place? Join our team at Waev.
Looking for the Latest News?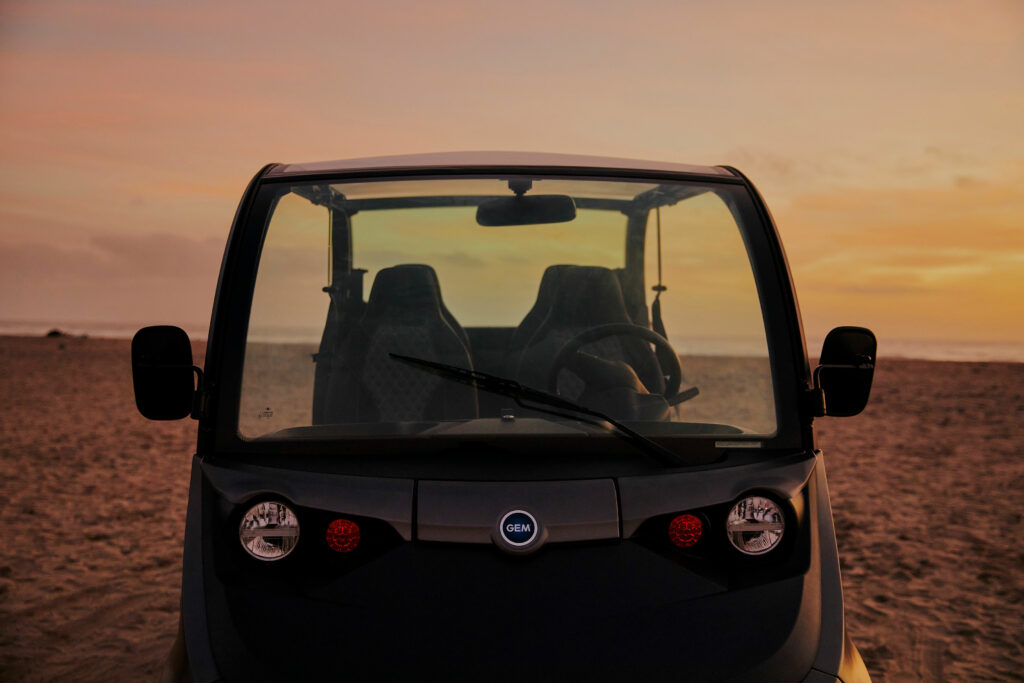 Waev Purchases GEM, Taylor-Dunn, and Tiger in 2021
Waev Inc. purchases the GEM, Taylor-Dunn, and Tiger businesses from Polaris Inc. Founded by five former Polaris leaders, Waev strategically places GEM and Taylor-Dunn at the forefront of the business.
Polaris Unveils the All-New GEM in 2016
True to GEM's all-electric LSV heritage, the all-new GEM was Polaris-engineered for a premium ride. Its new look features a more spacious interior with the same compact footprint and an updated, distinctive design.
Polaris Industries Acquires GEM in 2011
Polaris Industries purchases GEM, marking a pivotal point in its history. Polaris would use GEM as one of the centerpieces in its work & transportation division, combining Polaris' strength in product innovation with the market-leading LSV brand.
GEM Growth from 2000-2006
GEM reached major milestones from 2000 - 2006. During this time period, new models were being made at a rapid pace. Some of these models include the e4, eL XD and the e6 — all of which are still sold today. A 2005 redesign included front disc brakes and digital driver information display. In 2006, GEM vehicles were used for transportation at the G8 Summit in St. Petersburg Russia.
Daimler Chrysler Corporation Purchases GEM in 2000
After only two years in the market, GEM was acquired by Daimler Chrysler. With its vast dealer network and production scale, GEM became the LSV market leader producing more than 45,000 cars.
Low-Speed Vehicle (LSV) Category Created in 1998
GEM would benefit from the new NHTSA motor vehicle class designation of low-speed vehicles (LSV) which allowed GEMs to be driven on roads with up to 35 mph (50 km/h) posted speed limits.
First 48-Volt GEM Vehicle Manufactured in 1998
Global Electric Motorcars (GEM) produces the first US-manufactured NEV (neighborhood electric vehicle). Engineered for both street and turf use, the original GEM vision was to fill a space in the market between a golf cart and a full-size automobile. Global Electric Motorcars was founded by a group of former General Motors engineers who saw a need for a new kind of vehicle for the modern world.
Proud to be part of the Waev Family
Founded in 2021, Waev Inc. is an electric mobility provider dedicated to solving the mobility market's challenges with nimble innovation and comprehensive solutions. Waev proudly manufactures, distributes, markets, and supports the GEM, Taylor-Dunn, and Tiger brands.