Street-Legal Electric Carts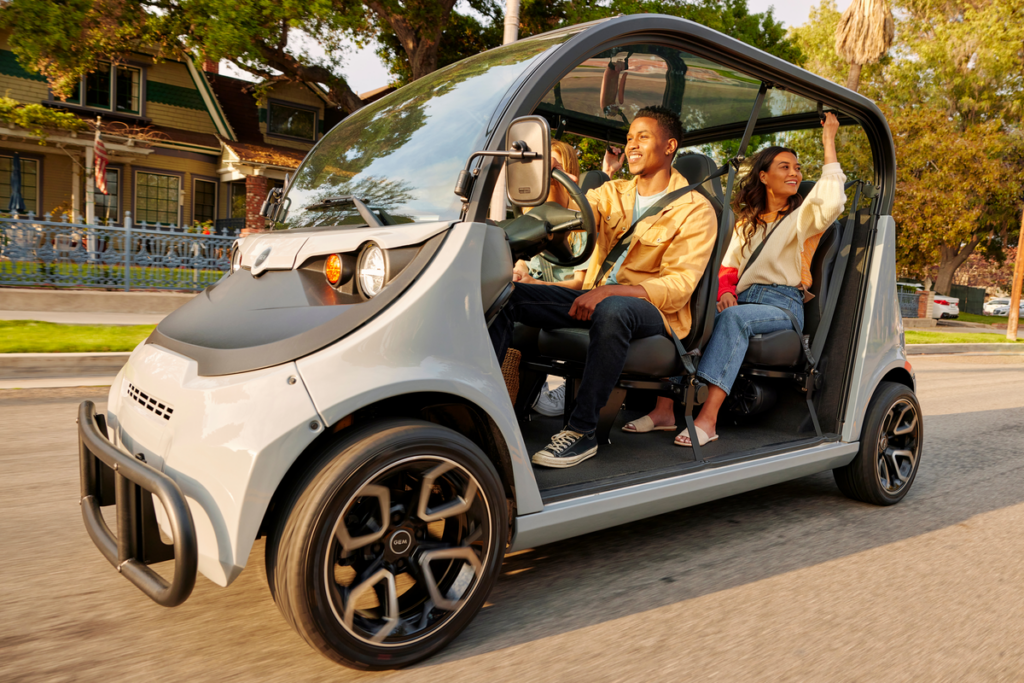 What's the Difference Between a Street-Legal Golf Cart and a Street-Legal Electric Cart?
Golf carts are not designed to exceed 15 mph (24 km/h) and are not required to have safety features for use on public roads. Street-legal electric carts, such as low-speed vehicles, are equipped with standard safety features for on-road driving.
Street-Legal Cart vs. Golf Cart
At least 20 mph (32 km/h)
Not to exceed 15 mph (24 km/h)
Yes, configurable with full doors
Must be operated by licensed driver
Can be driven on public road?
Yes, check local and state laws for any restrictions
Not unless it's converted to be street-legal
Safety Feature Requirements
Headlights, tail lights, reflectors, turn signals, speedometer, mirror, horn, fenders, windshield, seat belts
GEM low-speed electric vehicles are street-legal and provide a more comfortable ride and more standard safety features than a golf cart.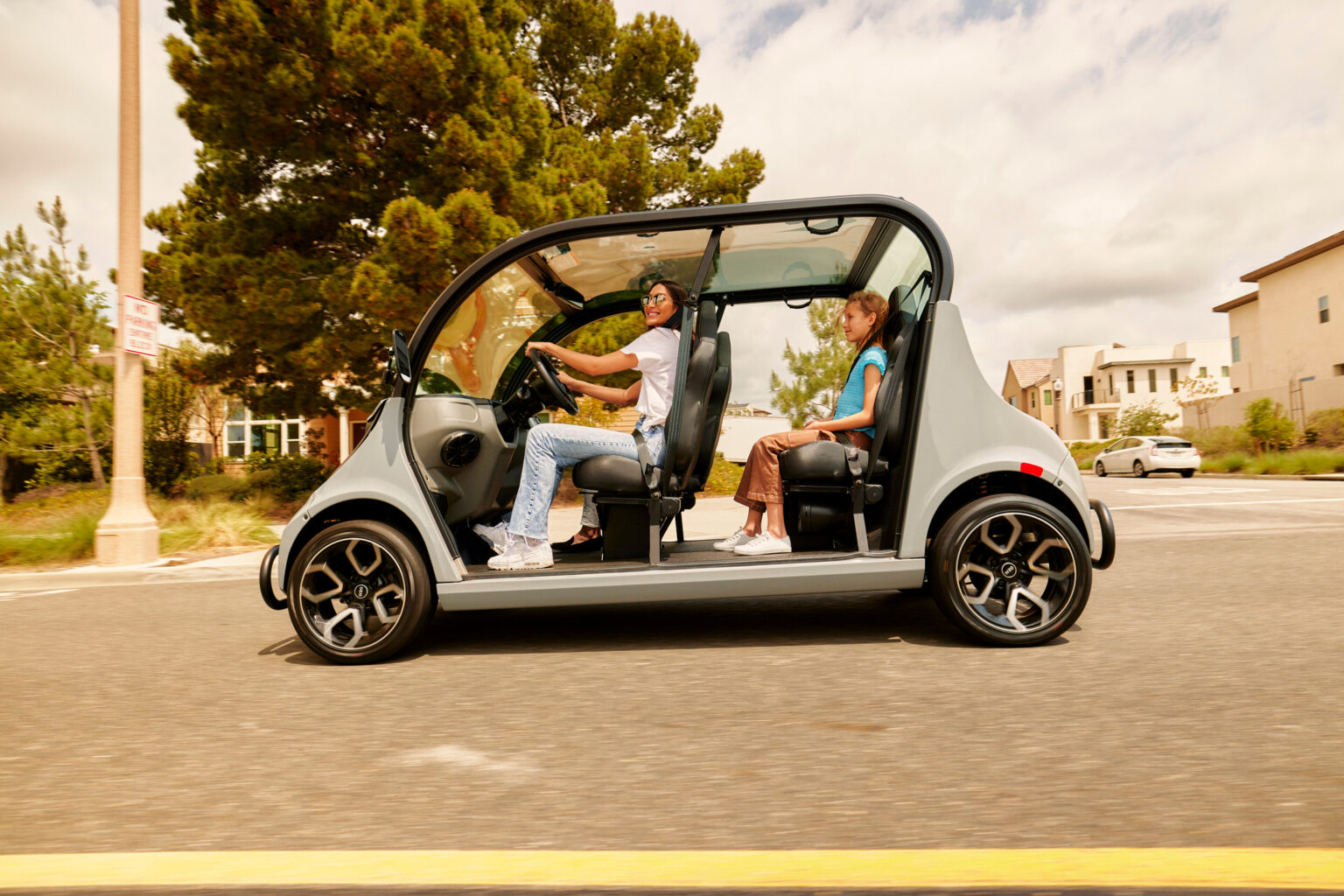 Yes. GEM is the leader in the LSV (Low-Speed Vehicle) market, and GEM vehicles are street-legal in nearly all U.S. states. An LSV is a vehicle class that follows federal safety standards, has a maximum speed of 25 mph (40 km/h), and can legally be driven on most U.S. roads posted 35 mph (50 km/h) or less.
Are GEMs Considered Golf Carts?
While they may seem like golf carts, GEMs have many additional features that make it so much more. GEMs follow federal safety standards required to be classified as low-speed vehicles, and some of our features go above and beyond the standard LSV requirements. 
All GEM vehicles include an occupant protection system (OPS) that is roof crush certified to SAE J2358 standards.
Add doors for a fully enclosed cab and protection from the weather  elements.
High-back bolstered seats provide premium comfort for drivers and passengers.
30+ automotive-like EV enhancements provide a smooth and enjoyable ride (hill control, smooth acceleration, one-pedal driving, DOT-compliant tires, a backup camera and more).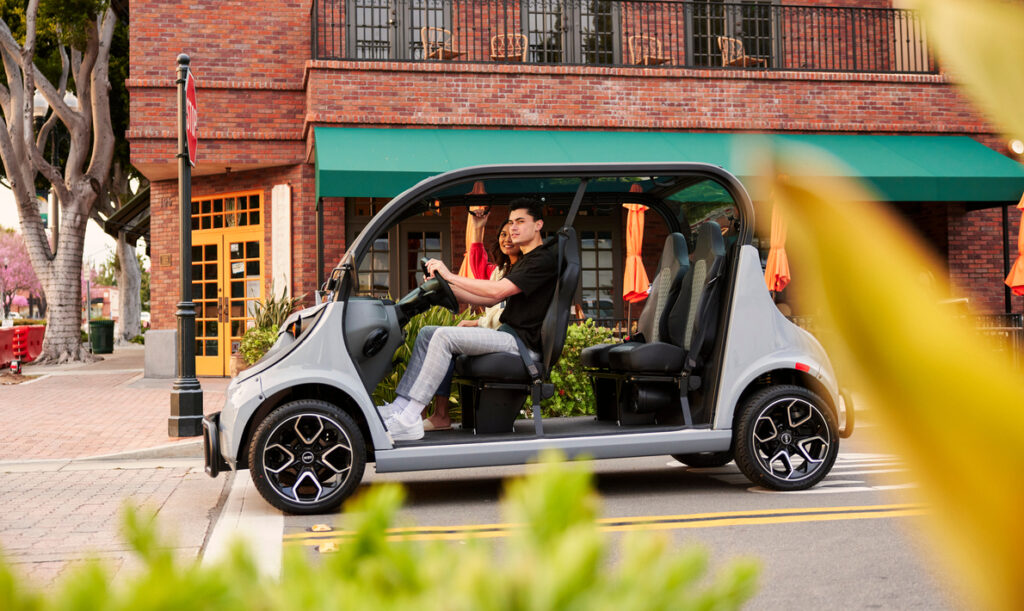 Designed for on-road driving
Up to 6 forward-facing passengers
High-back upholstered seats with bolster support and weather-resistant technology for added weather protection
Street-legal in nearly all U.S. states 
Occupant protection system (OPS) that is roof crush certified to SAE J2358 standards
Optional doors
Standard safety features: 3-point seat belts, headlights and tail lights, brake lights, parking brake, turn signals, backup camera, horn, reflectors, mirrors and more
30+ EV enhancements to deliver an automotive-like driving experience: hill control, smooth acceleration, one-pedal driving, backup camera, one-touch turn signal, windshield wiper, optional automatic daytime running lights and more
Speed up to 25 mph (40 km/h)
DOT-compliant tires
Must be operated by a licensed driver to be legal on public roads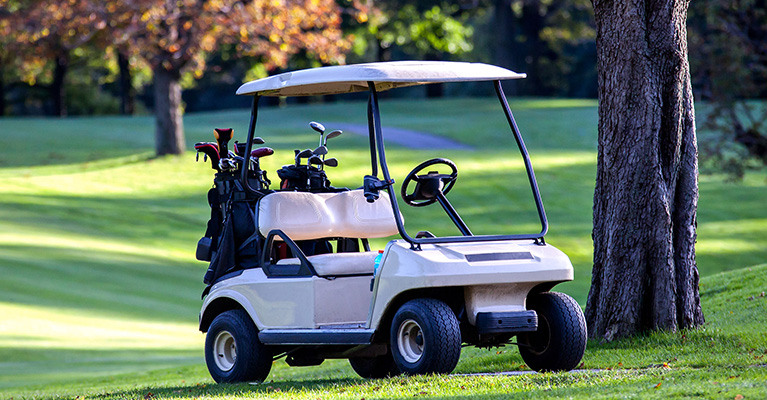 Designed for golf course driving
2-4 passengers, sometimes rear-facing
Bench seating, typical
No doors
No occupant protection system (OPS)
Generally not street-legal
No standard safety features
Speed unable to exceed 15 mph (24 km/h)