Low-speed vehicles follow federal safety standards, are street legal on most U.S. roads 35 mph or less and travel at a max speed of 25 mph.
What is a Low-Speed Vehicle?
A low-speed vehicle (LSV) is a street-legal, four-wheeled vehicle with a top speed of 25 mph and a gross vehicle weight rating of less than 3,000 lbs. Most U.S. states allow LSVs to drive on roads marked 35 mph or less. Low-speed vehicles are typically electric and must adhere to federal performance and safety standards. Explore where GEM can take you with GEM Go, our low-speed road web app.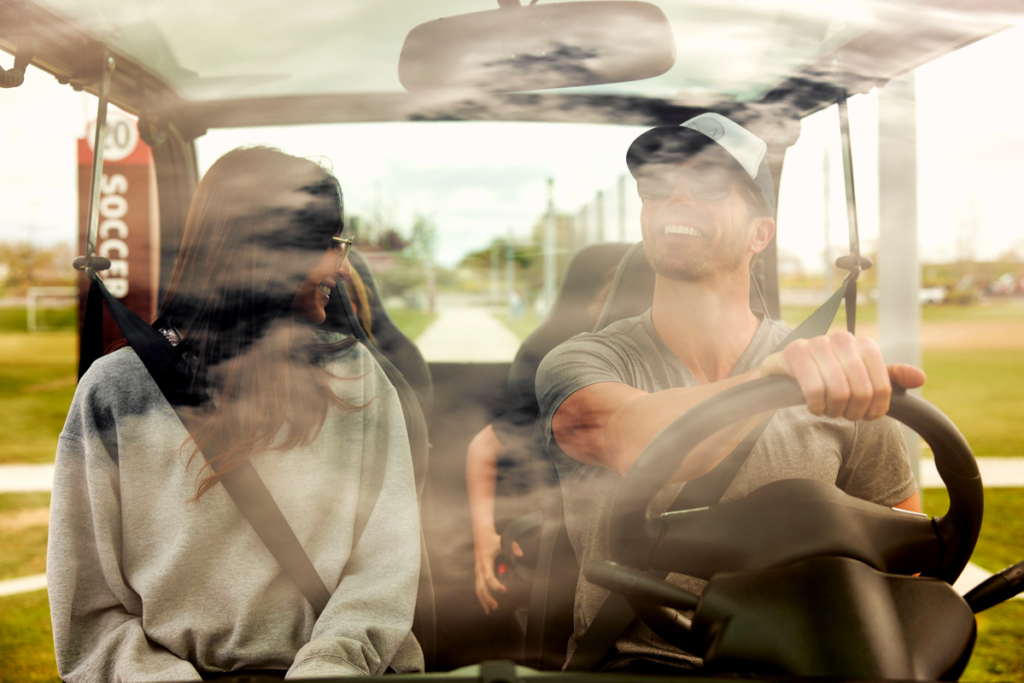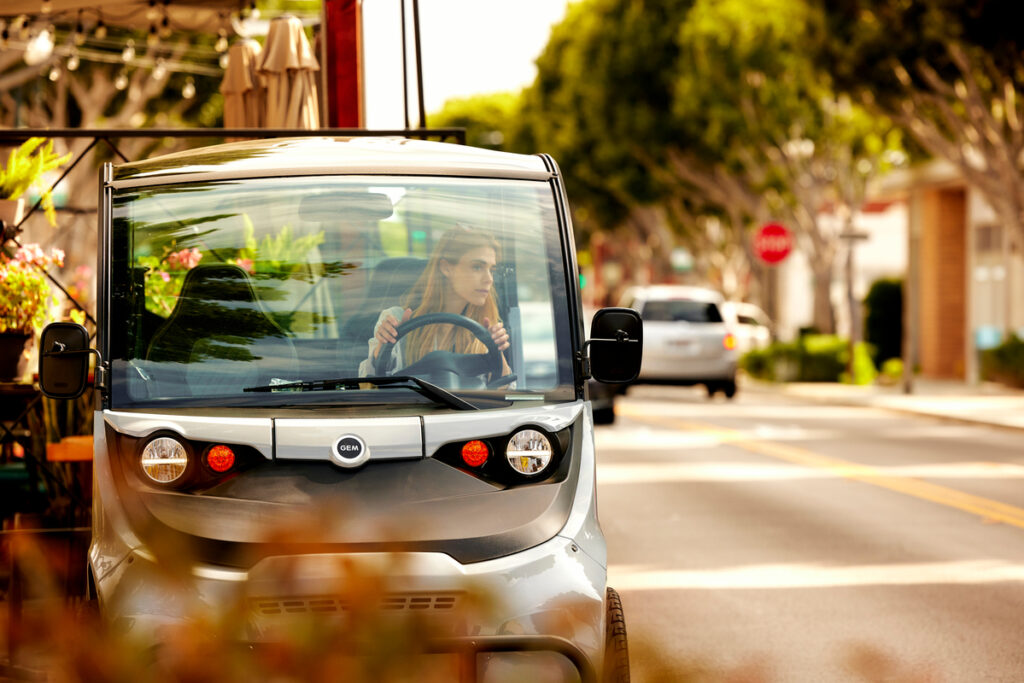 What are the Federal Requirements for Low-Speed Vehicles?
Low-speed vehicles must adhere to the performance and safety standards set by the NHTSA (National Highway Traffic and Safety Association) which states that LSVs must not exceed 25 mph (40 km/h) and must be equipped with:
Headlamps (headlights)
Front and rear turn signal lights
Tail lights
Brake lights (stop lamps)
Red reflex reflectors
Appropriate mirrors—an exterior mirror on the driver's side and an exterior mirror on the passenger's side or an interior mirror
A parking brake
A conforming windshield 
Type 1 or 2 seat belt assembly
An alert sound (horn)
A VIN (vehicle identification number)
Where Can You Drive Low-Speed Vehicles?
With a maximum speed of 25 mph, LSVs are street legal and can generally be driven on any U.S. roadway posted 35 mph or slower.
Their compact footprint takes up less space on crowded roadways and curbs, and does not exceed 3,000 lbs. Spacious passenger cabs with two-, four- or six-seat models make them a practical alternative to traditional automobiles.
On congested, high-traffic streets, LSVs can travel across town just as quickly as a standard vehicle. Nearly 50% of all vehicle trips are less than 3 miles, and that percentage is even higher within cities.
With everything they offer, LSVs balance the trade-offs of alternative transportation. They are ideal for city and community environments because they are accessible, flexible and efficient. But most importantly, their low speeds make them safer—for vulnerable road users and pedestrians alike.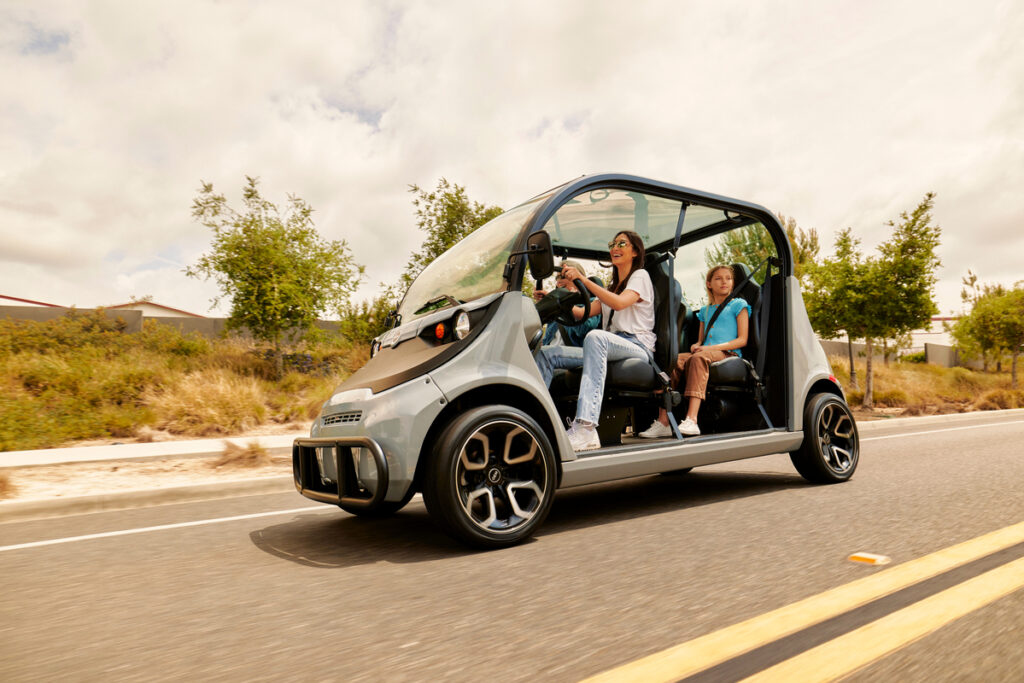 What is the Difference Between an LSV and a Golf Cart?
Number of Forward-Facing Passengers
Smooth ride, spacious interior, customization options available to add doors, etc.
Must be operated by licensed driver
Street-legal; varies by state/province
Mandatory three-point safety belt, headlights, turn signals
Optional seat belt, turn signal, headlights
Not to exceed 15 mph (24 km/h)
Find Your GEM Low-Speed Vehicle